Travel Insurance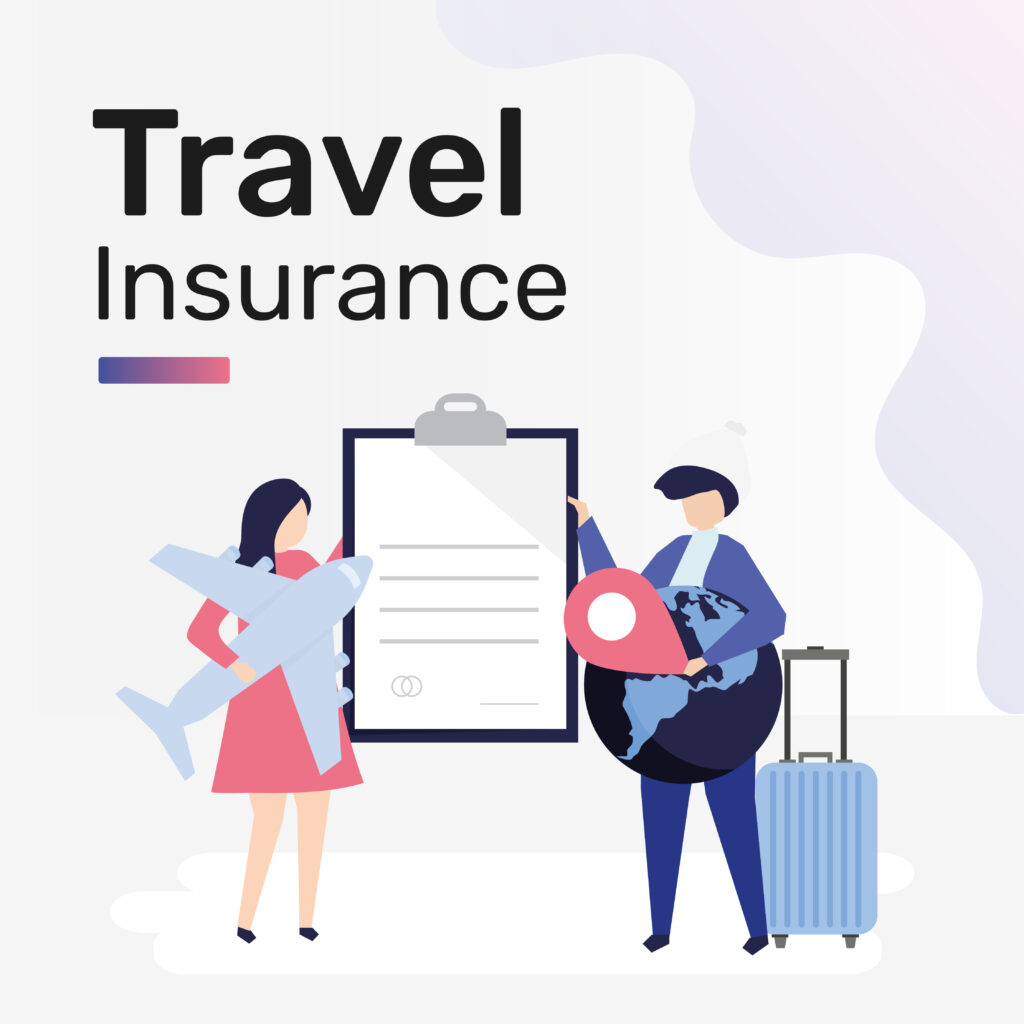 Traveling is an exciting and enriching experience, but it can also come with unexpected risks and expenses. That's why travel insurance is an essential investment for any trip. At our company, we provide comprehensive travel insurance services to ensure that you can explore the world with peace of mind.
Why Do You Need Travel Insurance?
Travel insurance can protect you against various unforeseen events that can disrupt or ruin your trip. Some of the most common reasons people purchase travel insurance include:
Trip cancellation or interruption due to unexpected events such as illness, injury, death in the family, or natural disasters
Medical emergencies while traveling, including accidents, illnesses, and hospitalization
Lost, stolen, or damaged baggage or personal belongings
Delayed or canceled flights that cause missed connections or extra expenses
Emergency evacuation or repatriation in case of a medical or security crisis
Travel supplier default, such as a tour operator, airline, or cruise line bankruptcy
Without travel insurance, you may be liable for these expenses, which can quickly add up to thousands of dollars, and ruin your trip or your financial stability.
What Do Our Travel Insurance Services Include?
At our company, we offer a range of travel insurance plans that can be customized to your specific needs and preferences. Our services include:
Trip cancellation and interruption coverage: reimburses you for non-refundable travel expenses if you have to cancel or cut short your trip due to covered reasons.
Medical expense coverage: covers emergency medical and dental expenses while traveling, including hospitalization, doctor's fees, and prescription drugs.
Baggage and personal effects coverage: reimburses you for lost, stolen, or damaged baggage or personal items.
Travel delay coverage: provides reimbursement for additional expenses incurred due to delayed or canceled flights, such as meals, accommodations, and transportation.
Emergency evacuation and repatriation coverage: covers the cost of emergency medical transportation or evacuation, including medically equipped flights or ambulance services.
24/7 travel assistance: provides round-the-clock access to emergency travel services, such as medical referrals, emergency cash transfers, and travel document replacement.
Optional add-ons: you can customize your plan with optional coverage for adventure sports, rental car damage, and other activities.
Why Choose Our Travel Insurance Services?
At our company, we are committed to providing you with the best possible travel insurance services, including:
Comprehensive coverage: our plans offer broad coverage for a wide range of risks and scenarios, so you can travel confidently.
Flexibility: you can choose from different plans, options, and deductibles to suit your budget and needs.
Competitive rates: we offer affordable rates that are often lower than those of our competitors, without compromising on coverage or quality.
Fast and easy claims processing: we have a user-friendly claims process that is quick, efficient, and transparent.
Experienced and reliable assistance: our team of travel insurance experts is available to help you with any questions, concerns, or emergencies you may have while traveling.
Travel with Confidence, with Our Travel Insurance Services
Don't let unexpected events ruin your travel plans or your finances. Invest in reliable and comprehensive travel insurance services from our company and travel with confidence, knowing that you are protected. Contact us today to learn more about our plans and get a free quote.